4  Easy  Steps  to  Happiness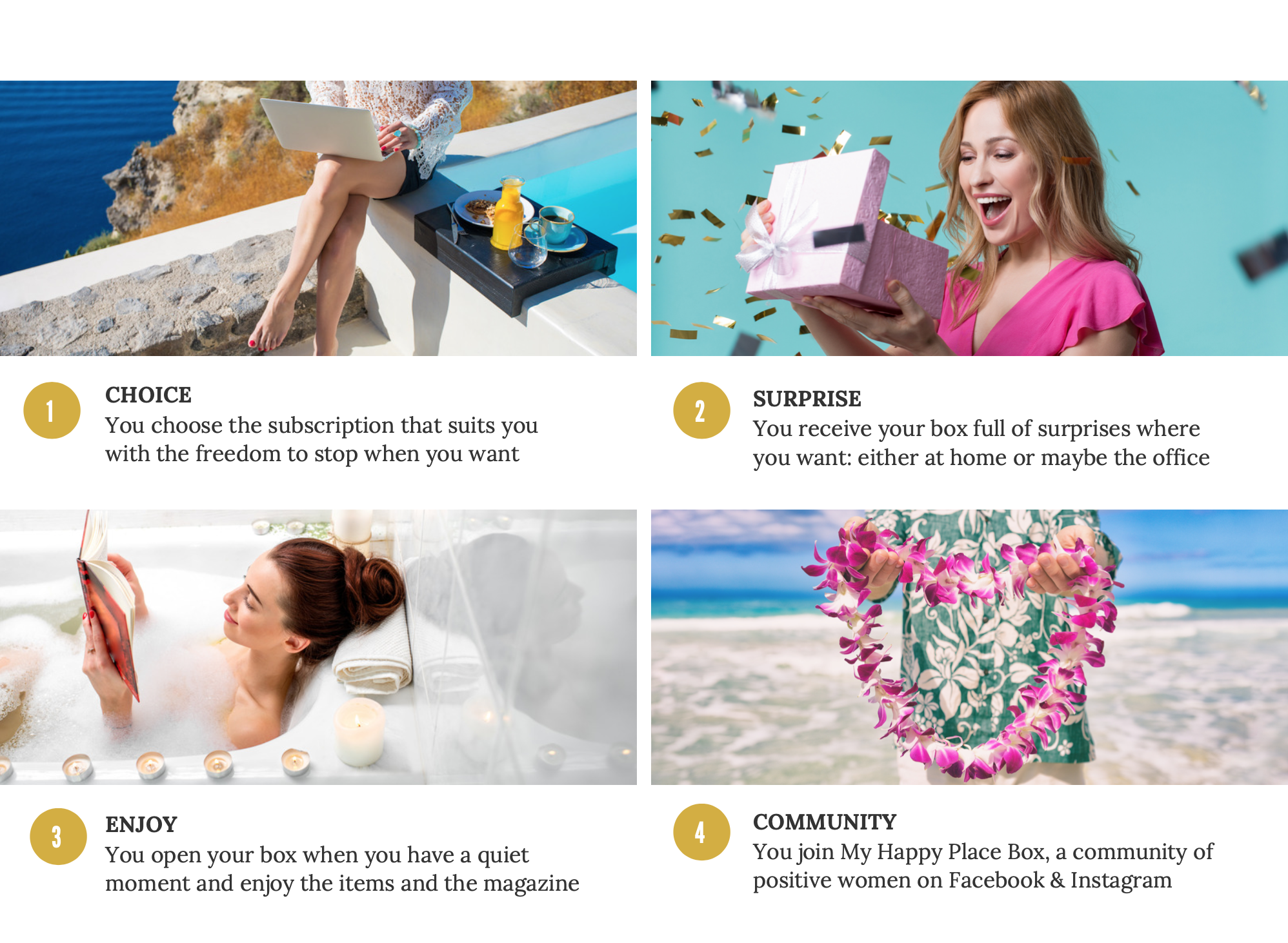 Hello, I am Catherine
Mum to a witty 8 year old girl, wife to my life partner, friend to the most amazing ladies and founder of the "one woman band company" My Happy Place Box. Living in London for over 20 years now, I like everything that comes beautifully packaged. I also love art museums and I adore chocolate and margaritas!!!!
My inquisitive mind has taken me around the world on the most amazing holidays. When I travel, sunbathing is rarely on the cards as I prefer to discover other cultures, wisdoms and rituals. You won't find me camping neither as I prefer the comfort of a nice bed and a luxury bathroom.
I enjoy finding positive ways to make my loved ones happy and I truly believe that self-care is vital. You cannot pour from an empty cup. I really like exploring the power of energies, aromatherapy, gemstones, numerology, candles, symbolism, flowers and positive affirmations.
I created My Happy Place Box as a way of sharing my discoveries of happiness, using principles from faraway lands. The format of the gift box you will receive each month is a nod to all the presents the world has for us, if we open our eyes and take the time to listen.
Every month, I create the 30-page magazine, find the 5 objects that represent the essence of the chosen destination and beautifully wrap them. I hope you too, enjoy this innovative and meaningful way of going on a virtual vacation.
Welcome to My Happy Place Box!